Corporate Culture Building – Emdeon President's Club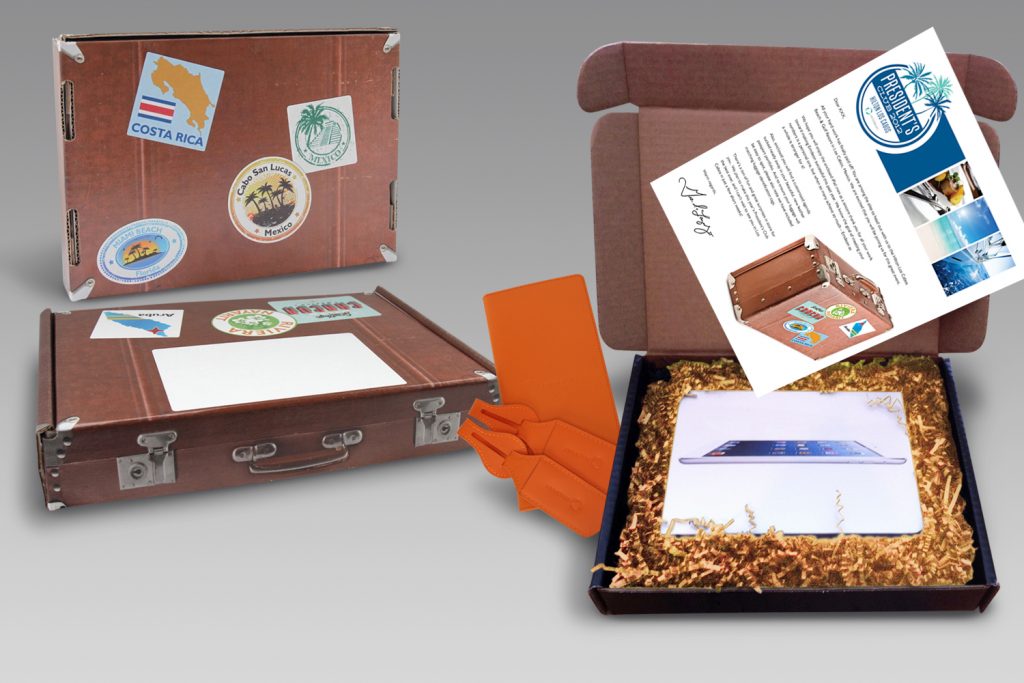 Challenge:
The Emdeon (now Change Healthcare) President's Club is the best of the best among their sales team. Club members earned entry through exceptional performance. As such, membership was a remarkable achievement and a huge part of their corporate culture building. Select few qualified. Emdeon wanted a playful marketing campaign to encourage the team to reach this goal. The campaign would also promote the rewards of membership. Emdeon treated club members to a special gift and a luxurious retreat each year. A trip to the Hilton Los Cabos Beach & Golf Resort in Los Cabos, Mexico was no exception. The delivery of the good news needed to build on the excitement and set the right tone for the trip.
Scope:
Conceptualization, Art Direction, Customized Box Printing, Project Management, and Fulfillment
Solution: Corporate Culture Building Promotion for the Emdeon President's Club
It was a privilege for The XK3 Agency to help announce the good news to club members who qualified each year. The campaign started with an open letter and email to everyone announcing the trip to Los Cabos. The letter hinted at the luxury of Los Cabos and encouraged team members to reach their goals.
Those that qualified would be an elite group of top performers. As such, the package confirming they had earned the trip needed to be special. Members would receive a welcome letter, an Apple iPad Mini, plush passport portfolios, and branded luggage tags. XK3 worked with Emdeon to create and assemble this group of custom items.
To hold everything, we created box printed to look like a suitcase that had traveled the world. Stickers from past club trips across the globe added a playful touch of history.
The reception to each corporate culture building piece was a resounding success. Los Cabos was a step up for everyone and the campaign generated a new level of buzz and excitement. The Emdeon team was thrilled with the creativity and passed many compliments our way.