Office Branding – PhyMed Healthcare Group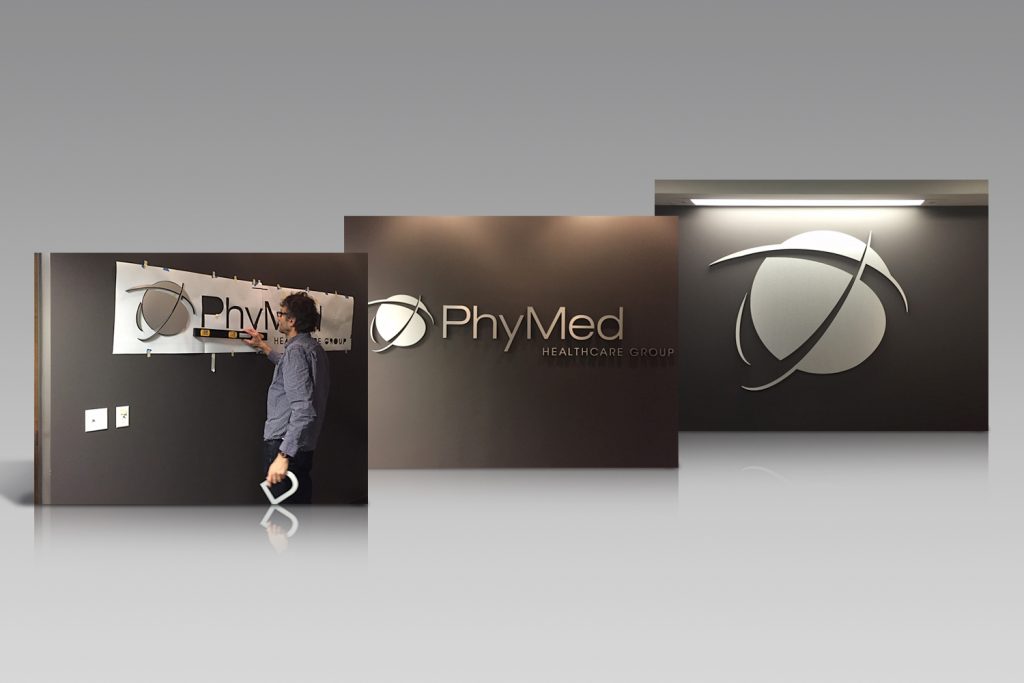 Challenge:
PhyMed Healthcare Group, an anesthesiology service placement for hospital and ASCs, came to XK3 with a challenge. As a part of their continued brand building, they wanted to bring more of their corporate brand into their newly designed and expanding workspace.
PhyMed wanted their branded workplace to help employees feel more connected to the company and each other. Their hope was that stronger connections could encourage a more active and positive culture. Long-time team members and prospective candidates alike would be able to feel a good vibe in the surroundings.
Scope:
Art Direction, Conceptualization, Content, Design, Installation, Interior Office Branding, Print Production, Project Management
Solution: Office Branding – PhyMed Healthcare Group
XK3 brainstormed with the PhyMed executive team to bring their vision to life. First, we listened, discussed, and proposed ideas to create the branded experience PhyMed was seeking. Then, we scoped the entire facility to find the perfect spots for branding and colors. After locating the best spots, we made measurements and took photos.
The photos served as a blank canvas to create life-like Photoshop mocks of these spaces with new branded elements. The mocks were critical because they allowed us to iterate ideas and concepts quickly. They also made it easy to share these visual ideas with the PhyMed team. For the same reasons, these mocks were also perfect tools for working with vendors to establish costs and specs to ensure our proposed ideas stayed within budget.
With final selections complete, we oversaw all production steps through to completion. The result was a fresh and inspiring new environment for everyone, and the reception by PhyMed was overwhelmingly positive. They thoroughly enjoyed the touches of elegance throughout their newly branded workspace.